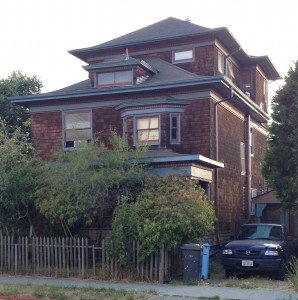 Fulton Street – A 1905 brown shingle, three story house with 4+ bedrooms, two and a half bathrooms , on a quiet street in Berkeley. Large living room, formal dining room, eat in kitchen, large yard. Master bedroom/third floor addition has views of the bay and the Berkeley Hills, with its own bathroom and third floor deck. Separate in-law unit.  This house has been totally restored, including removing asbestos shingles from the outside walls and re-shingling.  The house has been seismically retrofit, the walls and ceiling are insulated, and plumbing and wiring replaced.  It's ready for another 100+ years.
 Photos courtesy of Daniella Thompson
Parker Street – Main House: A 1907 house that has never been remodeled, it still has the original 1907 kitchen. 3 bedrooms/2 bathrooms, front and back parlors and formal dining room with leaded glass built ins. Original woodwork throughout, heated by 100 year old radiators, using a high efficiency boiler, and with solar panels for power generation. Large yard and car house.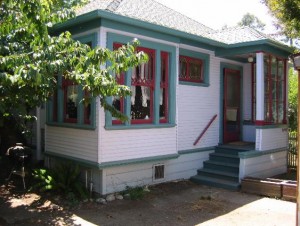 Parker Street – Cottage: A 1908 cottage behind the main house on a quiet street. One bedroom/one bathroom, formal dining room, living room, eat in kitchen and laundry. Unpainted woodwork and original details including built in with leaded glass doors, and divided lite windows. Quiet and charming.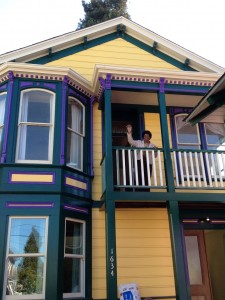 62nd Street – Delaney House:  Built in 1881 as a one story, four room cottage,  the Delaney House is now a 4 bedroom, 2 bathroom house with a fully wheelchair accessible downstairs bedroom and bath. Beautiful period details and high ceilings, but totally updated systems.
62nd Street – Cheney Cottage: A Berkeley landmark, saved from demolition and bought from the University for $17, this house has been moved to 62nd Street and fully restored to original condition. Three bedrooms/one and a half baths, the Cheney Cottage is a 1902 Swiss Chalet style house with a jerkinhead gable roof. The house retains it's period charm but has new plumbing, wiring and heating.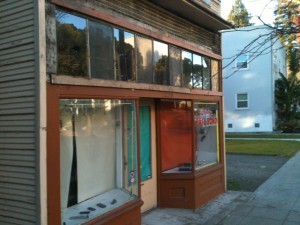 MLK – Built in 1916 as a grocery store, this little building has quite an interesting history.  It was a candy store; used as the headquarters for the Black Panther Party; was the birthplace of the Peace and Freedom Party; and most recently was a Bail Bonds Shop.  Now the headquarters of Rockhead and Quarry, and awaiting the arrival of an old house in the back yard.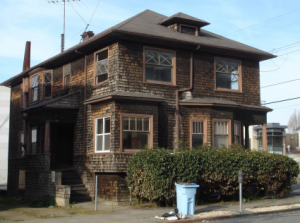 Walnut Street Duplex. Our current project involves moving this house over to our lot on MLK, where we have a small storefront on a big lot.  The house was moved on May 7, 2017, and Berkeleyside covered it extensively – you can read the article here.