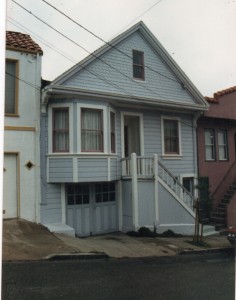 Wool Street, San Francisco: A 1912 Victorian cottage in Bernal Heights.  The house had a good roof and foundation, and needed everything else done to it.  We bought it in 1983, restored it and added a set of stairs up to the second floor and built two bedrooms under the eaves.  We sold the house in 1988 when we moved to Berkeley.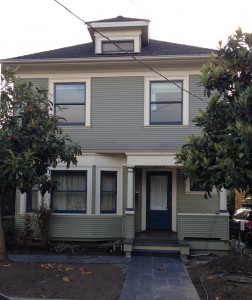 Fulton Street: The house next door to us was sold by the previous owner, whose family had owned it since 1938.  The house was a complete wreck, infested with rats, full of animal debris, bad foundation, powderpost in the floor joists, and every surface needed to be redone.  We totally restored the house, including new wiring and plumbing, and rented it out.  We sold the house to its current owners in 2005.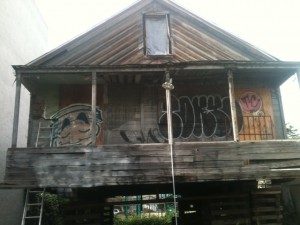 The Kenney Cottage: We are working with Berkeley Architectural Heritage Association to find a permanent site for the Kenney Cottage, a 1887 example of early kit house construction.  The house has been stored on a lot in West Berkeley since 2003, and we are working with BAHA to move the house.  We removed the stucco from the east wall and finished removing stucco from the front and back of the house, to stabilize it.   We hope to move the house in 2017.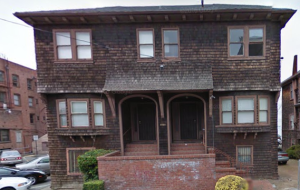 Walnut Street 6-plex.  A beautiful 1905 house originally built as two side-by-side units, now divided into 6 units.  Until May 2017, our duplex on MLK sat next to this house. Our plan is to create two universally designed accessible units on the ground floor, and have four units upstairs.  We  plan on moving this massive house to West Berkeley in 2017.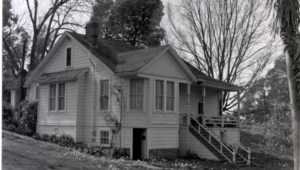 Hercules Victorian: We are purchasing this house (shown in 2005, before being cut in half and moved) and plan to move it to a new site and restore it. The house is currently on land owned by the City of Hercules, but has to be moved to a new lot.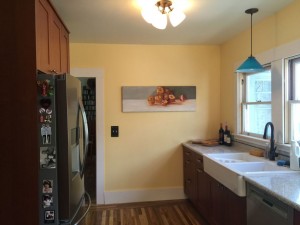 The Oakland kitchen: We remodeled our friends' kitchen, rewiring, plumbing, gas, etc. It turned out beautifully, an amazing improvement over what they'd had.